Welcome!
Hello and welcome to Integrative Bodyworks: Mobile Corrective Massage Therapy & Energy Healing.


We provide specialized professional, Corrective massage therapy and Energy Healing, in order to provide our clients with an ultimate experience in stress/pain relief, wellness and personal development. Some of the most common benefits our clients experience are:

Reduced pain
Reduced stiffness

Improved Range of Motion
increased Flexibility
Enhanced Blood Flow
Stress Relief
More Energy

Improved Sleep

Enhanced Soft Tissue Healing
Overall sense of Well-being and Relaxation
Reduction in inflammation
Enhanced Self Esteem and Confidence
Improved Mental Clarity and Focus
Greater Motivation

What Is My Next Step???
We invite you to contact us today, to schedule your first Introductory Corrective Massage and/or Energy treatment.

Feel free to ask us about how to qualify for a Free Wellness Discovery Session and Assessment (value of $30.00) to find out if our Optimal Health Programs are right for your needs.


661-916-1962

To your health and happiness!


Integrative Bodyworks
Adrienne Fast- CMT- RMT, ELC, CLC, NLPP, CHt

---
[1] Content Copyright ProfessionalPlanets.com LLC dba MassagePlanet.com



E
Schedule Your Introductory Treatment Today!
If you are tired of: being tired, in pain, stressed out and held back in life, call today to schedule your first Introductory Massage/Energy treatment. Also ask us how to qualify for a Free Wellness Discovery session and Assessment, to learn more about our Optimal Health programs.
click here.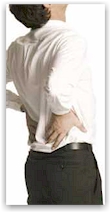 ---
Search Our Website
---
Accepted